CONTACT and LOCATION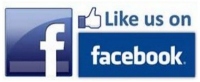 Rhonda Naegele, MVD Supervisor
Motor Vehicle Division
201 W. Chaco St
Aztec, NM 87410
⇩ Location Map
[PDF 108 KB]
(505) 334-7690 OR (505) 334-7693 - office
(505) 334-7699 - fax
➠
Monday - Thursday
7:00 am to 5:00 pm
Facebook:
www.facebook.com/Aztec-Motor-Vehicle-Department-104279565384219
FEES
The City of Aztec MVD office applies a $6 administration/transaction fee, in addition to the
state MVD
fee, to the following services:
◉ 4-year license renewal
◉ 8-year license renewal
◉ IDs and Permits
◉ Titling and/or Registration
◉ Commercial Driver's License Processing Fee
◉ Lien Holder Requests/Processing
◉ Records Requests
◉ Re-instatement Fees
◉ Citation Payments
◉ Motor Vehicle Records (MVR's)
◉ Handicap Placards
◉ Other Services
A $10 administration/transaction fee is applied to Road Tests and VIN Inspections.
The City of Aztec MVD does not accept checks; city fees must be paid in CASH ONLY.
HOW DO I ...
Links will open a new window.
FORMS
REAL ID INFORMATION
As of November 14, 2016, New Mexico started issuing driver's licenses and identification cards that comply with the federal Real ID Act of 2005 as well as non-compliant driving authorization cards. When you renew your current New Mexico license, you will need to choose which credential you will be applying for and bring the required documents. Please review the lists of required documents before coming into Aztec MVD.
On October 1, 2021, the federal government will require your driver's license or ID card to be Real ID compliant if you wish to use it as identification to board an aircraft or enter federal facilities where ID is required.
Existing New Mexico driver's licenses (issued before REAL ID) and ID cards will continue to be accepted until expiration or October 1, 2021, whichever is sooner. To obtain a Real ID license or ID card, you must present proof of identity, proof of identity number and two proofs of your physical address in person at Aztec MVD one time, even if you did so prior to Real ID implementation.
Maiden Name/Name Changes- If your passport or identity document contains your current legal name; you do not need to provide proof of a name change. If your proof of identity document does not contain your current full legal name, you MUST present documentation of any name changes(s). This may include a marriage certificate, divorce decree, adoption records or court order. In the case of multiple name changes, you may be asked for marriage certificates or other proof of each change. Divorce decrees must reference the maiden name or former name before marriage. If you lack these documents, contact your state or county Vital Statistics Office.
REAL ID DEADLINE

Do you have what you need to get a NM Real ID?
RIC - The REAL ID Companion can help you identify the documents you need to get a NM REAL ID.
Click on the link for information and use REAL ID Companion (RIC).
➠ realid.mvd.newmexico.gov
List of Acceptable Documents
➠ realid.mvd.newmexico.gov/REALID-acceptable-docs.pdf
Where can I get a certified birth certificate copy from another state?
National Center for Health Statistics - Vital Records
➠ www.cdc.gov/nchs/w2w/index.htm
Where can I get a certified birth certificate from the State of New Mexico?
New Mexico Department of Health - Vital Records
Where can I obtain marriage licenses & divorce decrees?
Copies of marriage licenses are available from the county clerk of the county where the marriage license was issued. Copies of divorce decrees are available from the district court where the court order was filed. For further information about these services, please contact the appropriate county clerk or district court.